Infinity PFM 0.7.0 RC1 Released - February 11th, 2013
This is a quick release to fix a bug in Bitcoin imports (lp:1121332). ppa-infinitypfm has also been updated.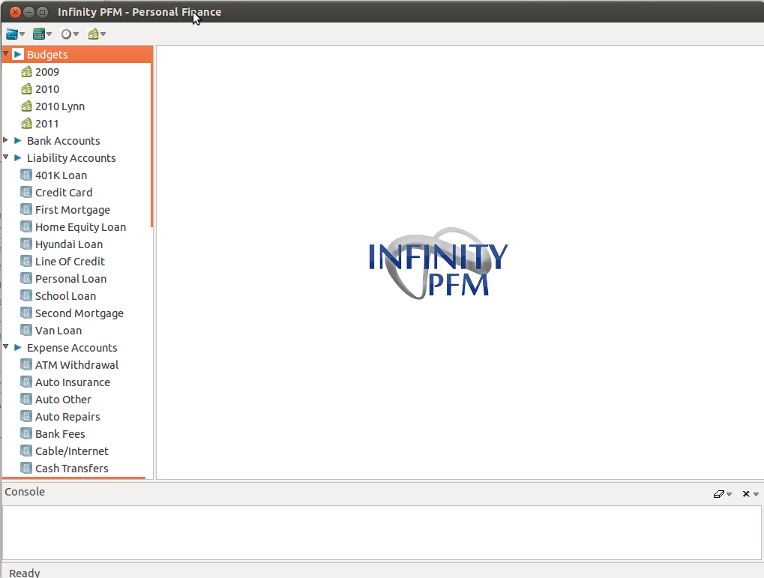 Changes
lp:1121332 Bitcoin import not working with version 0.7.2
What is Infinity PFM?
Infinity PFM is a open source personal finance manager written in Java. See below for main features.
Features
Budgeting
Recurring Transactions
Color Reports
Charts
Currency Support
Bitcoin Support
QIF, QFX, and OFX import
Desktop and Web Interface
Free and Open Source
How to get it
You can download Infinity PFM here